The future of transport lies in autonomous cars and artificial intelligence.
Why are autonomous cars the future of transport? They don't kill people! YES – DO NOT KILL!
Every year, in car accidents, he dies in the world according to from 1.2 million to 1.4 million people from various sources, and another 20-50 million are injured or disabled (tremendous cost of treating these people). Almost all accidents are the fault of human road error (94-96%). In simple translation, drivers around the world KILL over a million people every year! The word kill is strong, I use it on purpose because with self-driving cars we can save us! Think about the fact that in 15 years' time an autonomous car can save, for example, your life or the life of your daughter or brother!
Google has been working on its own autonomous car since 2009. To this day, he has traveled over 2.5 million kilometers on normal roads in real conditions – all the time collecting data and learning quickly (he has intelligent algorithms that learn by themselves and build new behavior models, analyze all possible situations on the road – no man is able to equal). During the tests, there were 18 incidents – 17 caused by human and 1 by Google Car. The car was driving 4 km / h and it started changing lanes too early – nobody was hurt.
Already in 2013, the company Mercedes showed the first tests of the S-Class 500 model, which traveled fully autonomously the historic route from Mannheim to Pforzheim in Germany.
In this video, the top model of the S-Class – the S500 drives itself through the streets of San Francisco. In March 2016, Reuters leaked information that Uber placed an order for 100,000 S-Class cars, which are to be delivered by 2020. Uber, regardless of orders from other companies, is working on its own autonomous car itself, which it publicly admitted last week.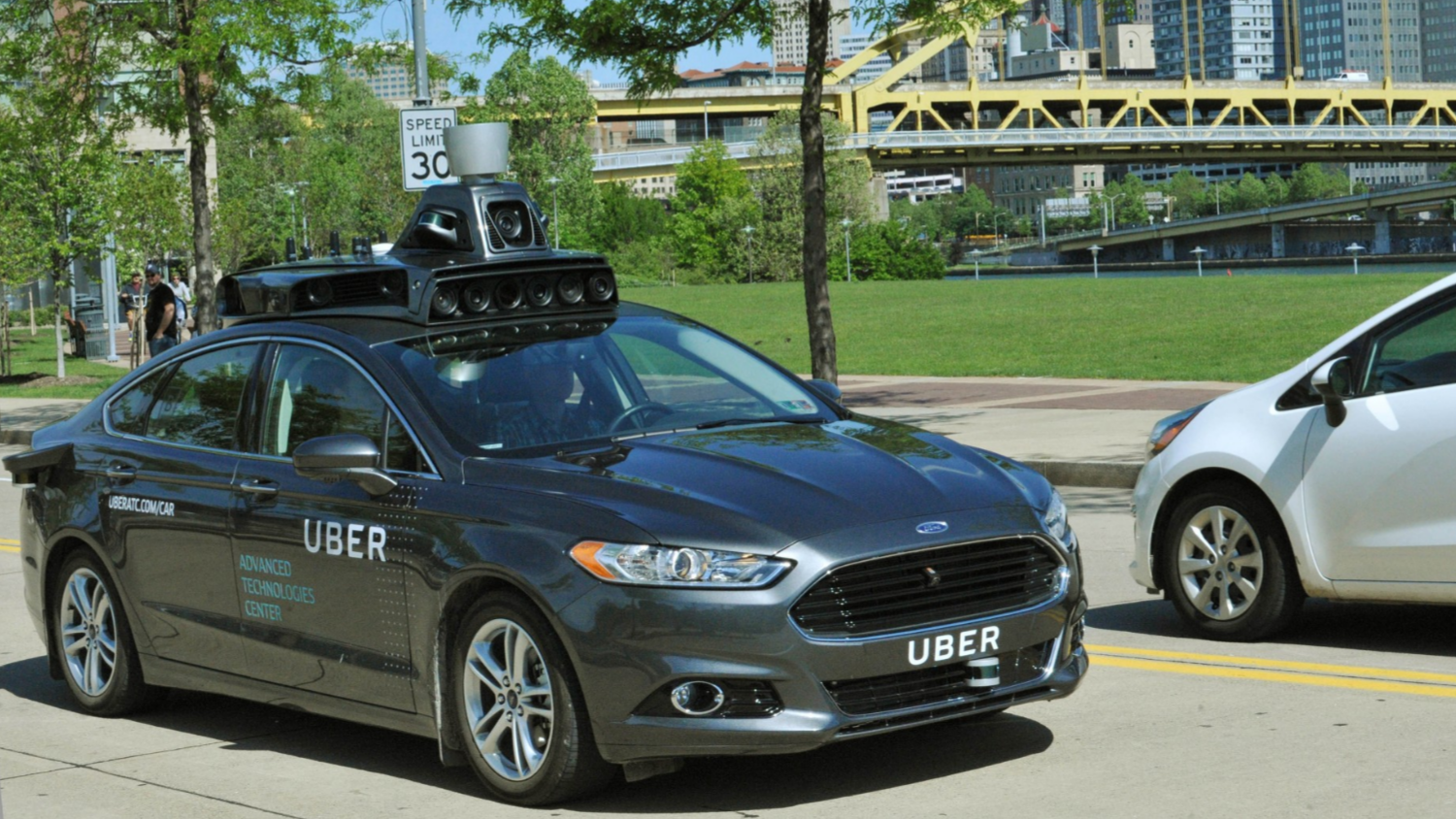 Regardless of whether the contract with Mercedes will be finalized or Uber will produce its own autonomous cars, one thing is certain: they are our future because they will save lives.
It's interesting how a grassroots social movement – the idea of ​​an application to connect drivers with vacancies with people who need to move in a similar direction turned into a thriving business model. Uber is not part of the sharing economy, of which it was symbolic in the beginning. It is still part of the collaborative economy as it connects drivers with passengers, but requires (from 19/02/2016) for drivers to run a business. There is a high probability that Uber will start the next phase of its development by 2020, in which autonomous cars will replace people, and Uber will cease to be (at least in some markets) a company operating in the collaborative economy model. Uber will be one of the first fully technological companies to bring science fiction concepts to the streets of our cities.

No human is perfect or infallible – we are only human and sometimes we make mistakes. At the stage of the development of our civilization, we have reached a point where technology drives vehicles in a much safer and more effective way. If the popularization of autonomous cars will save at least one human life – I am voting for such a change and I hope that our state will notice the great opportunity that lies ahead and will introduce the possibility of using autonomous cars on our roads as soon as possible. It's a good thing people won't drive cars in the future:
Fewer people will die on the roads
Fewer people will be injured and disabled – lower costs for the state
Premiums for TPL and AC insurance will decrease – virtually no chance of a collision
People who have driven motor vehicles so far will have a chance to take up other jobs that will bring more added value to the economy and contribute to GDP growth
The car is the third place, after home and work, where we spend the most time. In the era of autonomous cars, it will be a full-fledged space for work, study, play, etc. We will not treat the time spent in the car or in traffic as wasted, but as more productive. More than 30 of the largest global corporations are taking part in the race to create the first autonomous consumer car, not to mention hundreds of smaller companies and startups in this area.

If in the future cars produced by technology companies such as Apple, Google or Baidu appear on the streets of our cities, they will become part of ecosystems – another iPhone (with wheels). Thanks to this, we will have all the media, photos, videos, TV, content, e-mails, entertainment, etc. in one ecosystem and it can be a source of a significant competitive advantage over traditional companies, such as: Mercedes, BMW, Toyota, etc. You want to see what is the future of transport? Please check out the latest videos below.
Who knows, maybe in 15-20 years, having your own car as we know it today will be like having your own horse today. Available only to automotive enthusiasts .. or maybe people will be banned from driving at all?
Cheers,
LSZ